Easy and Effective Home Décor tips for your Home Office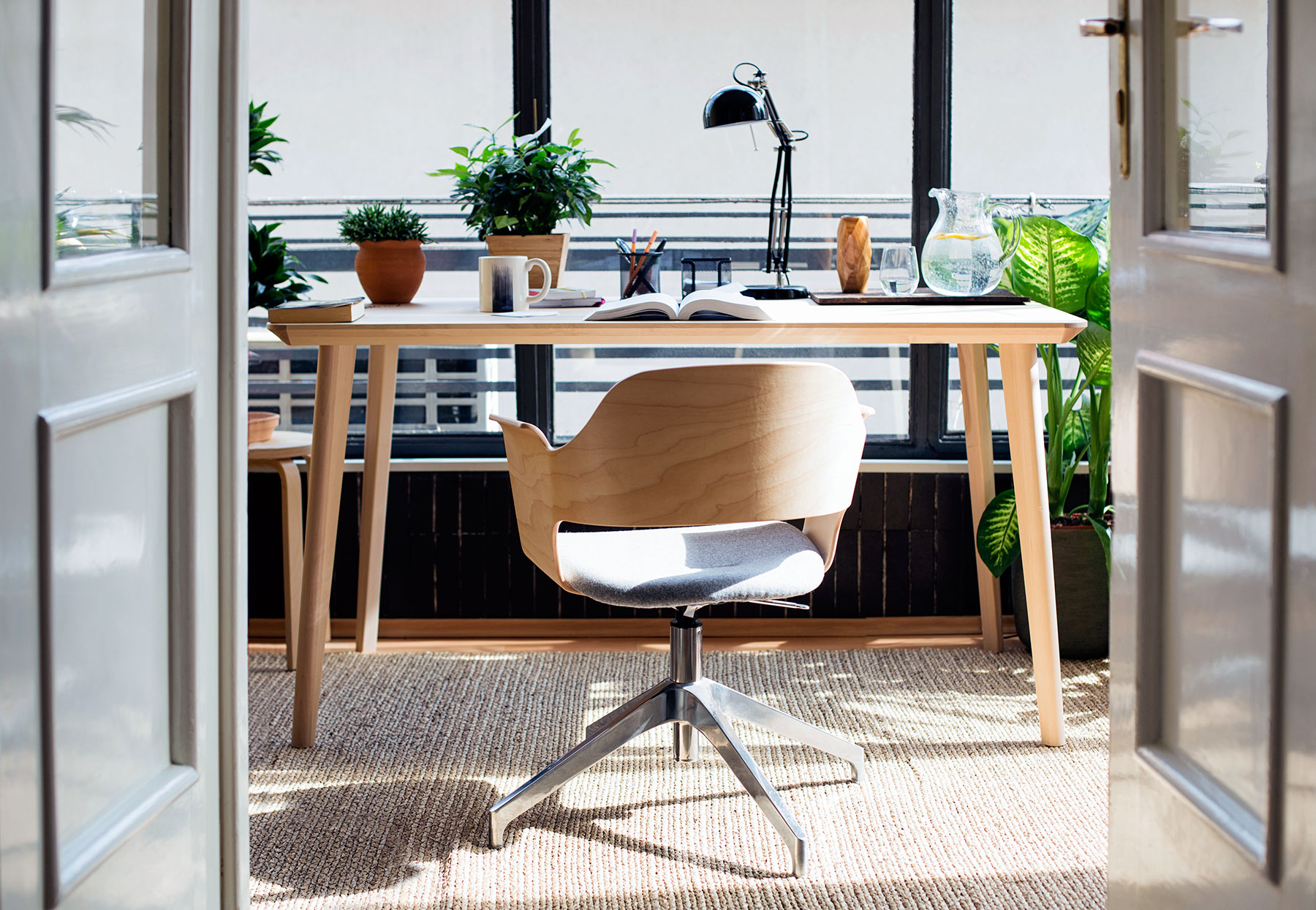 With more people opting for work from home, designated office space at home has become a necessity for all. Your workspace should be a place that can inspire you, help you think clearer and increase your productivity. No matter if you have a corner or an entire room, style your space considering your requirements and comforts.
Here are a few Home Décor tips for your home office:
Make it Personal:

Add personal items like photographs, posters or decorative items. When you add personal items, the workspace becomes more inviting and make you feel committed to your work. You'll also feel a sense of belongingness, and that will make you feel more relaxed and clear your thoughts.
Include Natural elements:

Natural elements make you feel freer and can have a positive impact on you. Setting up your office space near a window to get a view of the outside world and even including indoor plants helps to improve your productivity.
Manage colour, lighting and shapes:

Different colours have different impacts on performance. Green helps improve creativity, red helps to pay attention to details. Lighting also plays a very important part in the whole set up. Dimmer lights are associated with creativity. Similar to colours, shapes also have different impacts. A circular set up can trigger brain activity that is associated with reward and aesthetic appreciation.
Pay attention to Detailing:

Focus on details, from the design of the chair and table to the design of the tapestry everything can have an impact. A pleasing and smooth on the eye tapestry can relax your mind. A good chair and table can ensure that you are comfortable while working and these things can help you focus more.
While some prefer minimalistic designs, others prefer designs packed with colour, charm and decorative accents. The important factor is to choose a space that fits your taste and design it in your way. And, some of these decorating ideas might even boost your productivity. So, think about what kind of environment you thrive in. Sometimes a change in the environment could calm your mind and improve your productivity.
Remote working has paved the way to endless opportunities. Vacations have become workations and work from home has become the new normal. Imagine waking up to the lush greeneries and working in a serene environment, it cannot get better than that. Working from vacation spots is promoted by employers too. And, this would be the right time to own a vacation home. You can use it or rent it out.
Talenmark's Chilgrove Resort villas is a perfect place to ensure a congenial home away from home. Located at Wayanad amid the wondrous Western Ghats and near the Pookode Lake, Chilgrove Resort is an unparalleled beauty. Luxury facilities and amenities and prime location make Chilgove Resort Villas supreme option for your home away from home.
For details: Click here!