INDIA'S BIGGEST CULTURAL CENTRE,BUILT BY TALENMARK DEVELOPERS WILL BE THE CENTRAL ATTRACTION OF AN ENORMOUS INTEGRATED TOWNSHIP PROJECT IN SOUTH INDIA KNOWN AS THE MARKAZ KNOWLEDGE CITY.
The project was conceived and initiated by the Markazu Saqafathi Sunniya, headed by the Grand Mufti of India, Sheikh Abubakr Ahmad.
Spread over 125 acres of lush greenery which merges into Wayanad's verdant landscape, the township project offers quality social infrastructure for several academic institutions that make up a massive education hub,healthcare facilities, residential buildings and commercial spaces.
A unique and one-of-a kind integrated township in India, Markaz Knowledge City is bound to become one of the finest integrated- learning and living centres in the country.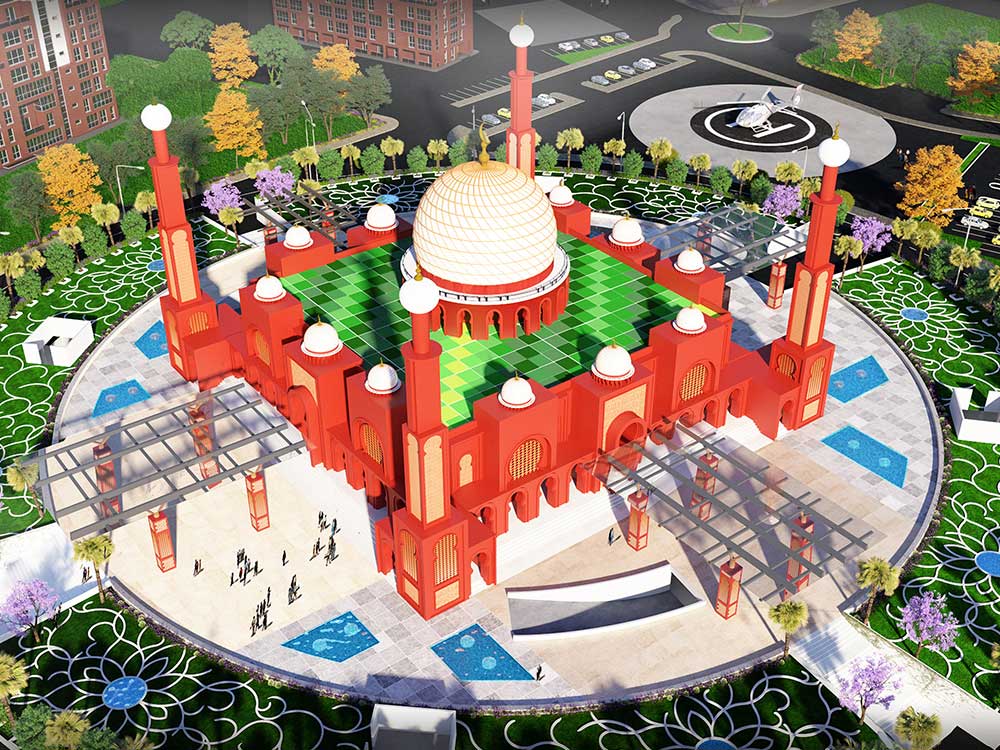 MOST INNOVATIVE TOWNSHIPS
Markaz Knowledge City (MKC) is a pioneering development in Kerala of a Technopolis of modern facilities and amenities. Markaz Knowledge City is expected to generate 10,000 specialized jobs and expected population growth of the city by 2020, is around 30,000 inhabitants. Situated at Kaithapoyil, a picturesque village 40 km away from Calicut city and 50 km away from Calicut International Airport, MKC is one of the most innovative townships in the history of the state of Kerala. MKC is designed as a complete lifestyle solution. The infrastructure at MKC has been divided into four primary zones.
IN A VALLEY AT THE FOOTHILLS
MKC is located in a valley at the foothills of the Western Ghats cocooned in the embrace of nature. To ensure minimal impact to the ecosystem, MKC is implementing several carbon footprint reduction ideas such as Rainwater harvesting and water recycling, Solar powered lighting for outdoor common areas and roads, Cycle tracks throughout the campus, LEED gold standard in building design and construction, Large open areas in the campus with spectacular views of the surroundings