BEST BUILDERS
IN CALICUT, KERALA
Established in 2014, Talenmark Builders is looking to be a game-changer in the real-estate business.
Presently building India's biggest cultural centre, Talenmark Builders is moving into township development, fine living spaces, business spaces and commercial construction. The company is part of the Talenmark group, based in South India, which aims to expand into various enterprises such as hospitality, education, and food & beverages, both in India and abroad.
At present, more than half the world's population live in cities. Urban areas are expanding, depleting natural resources. Most efficient and careful use of natural sources is our prime concern. By cleverly implementing the use of new technologies, we believe in creating eco – friendly habitats. We believe in sparing a thought for the generations yet to come.
FOUR-STAR RESORT VILLAS NESTLED IN MIST-CLAD HILLS
Talenmark Chilgrove from Talenmark Builders is a cluster of 24 independent, four-star-facility resort villas – 2600 feet above the sea level, set amidst the mesmerizing mist-clad hills at Vythiri, Wayanad. Placed along the Western Ghats, a UNESCO world heritage site, Talenmark Chilgrove is close to one of the world's eight biodiversity hotspots.
BRIDGING PAST WITH PRESENT, FOR THE FUTURE
Talenmark Builders is proud to present India's biggest Cultural Centre of it's kind, in the heart of Markaz Knowledge City. The Cultural Centre is intended to attract the world by its architectural beauty and core values.
We will do our best to merit this recognition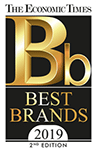 THE ECONOMIC TIMES
BEST BRAND 2019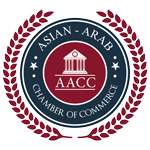 INNOVATIVE PROJECT
OF THE YEAR 2019